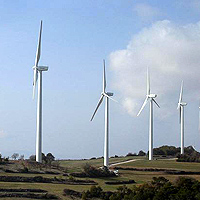 Strategy and objectives
Energy has been for Copcisa Corp a strategic sector to develop. It has participated in companies that sell electricity, in companies with hydraulic and photovoltaic assets, and in companies with wind farms.
Copcisa Corp currently has a total of four wind farms in the promotion phase for a total of 90 MW of power.
Copcisa Eléctrica is also a shareholder of the Naturener Group, which has four photovoltaic plants in Spain with an installed capacity of 25 MW, and three wind farms in the US with an installed capacity of 399 MW.
Copcisa Eléctrica is determined to spearhead a new energetic model based on sustainability criteria.
We are currently involved in electricity generation.